Harvested in Utrecht

Milled in Montfoort

Sold in Montfoort
The face of Montfoort
If you come from the west to Montfoort, you will immediately see the characteristic image of this city, largely shaped by the Mill. An image that visitors to Montfoort have known since 1753.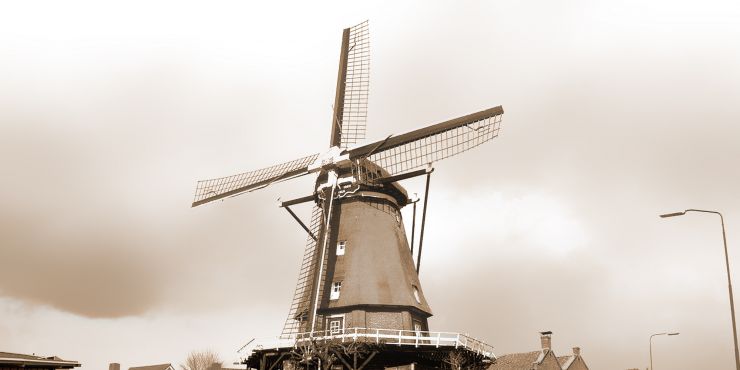 This mill has a turbulent history, with the lowest point around 1950, when it
was planned
to completely demolish
the mill. But now, completely restored to its former glory, it
is not only fully recovered
but also fully operational again. The mill is unique because it can not only
grind,
but also peel. Every Saturday, when there is enough wind, she is busy and full in production.
The grinding process is carried
out by one of the five qualified millers
Come in for a guided tour, or buy honest and artisanal products in the shop on that occasion. There is a large choice for home bakers. For the cookie lovers, there are delicious ready-made spelled syrup waffles for sale.
See you in the mill.
Free ice cream at 10 years mill store

The mill store has been around for 10 years. To celebrate this, there is free ice cream during the 'jaarmarkt'. Come get it and don't forget to take a look inside.
.
meer nieuws
Every Saturday experienced millers will be happy to show you around the mill. You will not only see the beautiful technique of a working mill, but you will also hear the wonderful stories about the mill.
You can also go with groups, or on another day. In that case, please contact us in advance.
The shop
Whether you want to bake with flour yourself, or simply with a mix, the mill store has a large selection of products.
Also nice as a gift eg packed in a basket with other local products. Everything is ground in our own mill in the traditional way. The mill shop is open every Saturday from 10 a.m. to 4 p.m. If you have any special other wishes, please call us