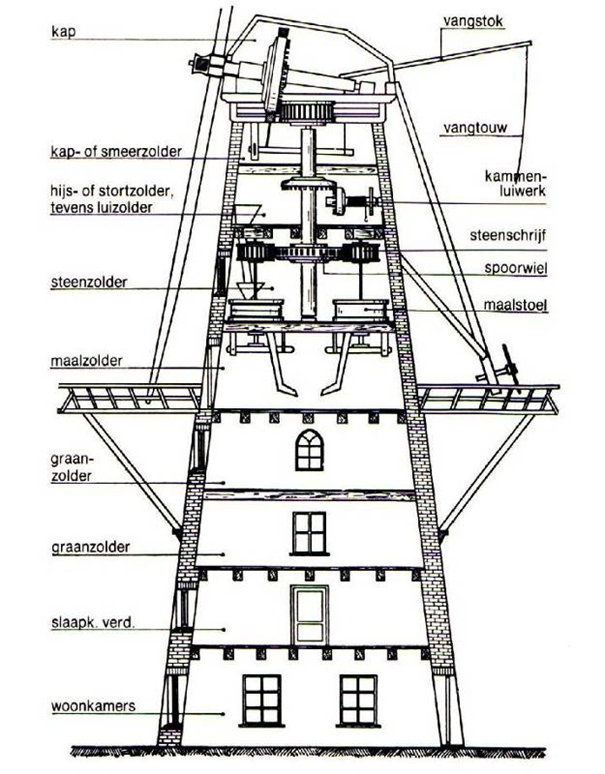 Windmill De Valk
In 1753 this position flour mill was built on the site where there
was a mill in front of it. Until 1822 the forced right to use this mill applied. Around 1950 the mill was in a terrible state, but fortunately it has been restored and is a pearl for the city. The mill was rebuilt in 2009 and is now grinding again.
A scaffolding mill is a high windmill with a gallery or scaffolding. The mill is in built-up areas and must be high to be able to catch enough wind within the built-up area, the free wind catch. The blades and the tail do not reach the ground.
In order to be able to operate the mill, there must be a scaffolding halfway up the height (or also called a turn, swell, gallery, gallery or counter) that runs around the mill. From this position, the mill is seasoned and the sails are presented to the vanes.
Technical details of Molen de Valk